Shreve Land Constructors employees contribute to the educational experience of local college students. Since 2017, Project Manager Jason Reeves and Project Manager Assistant Debra Williams have served as guest speakers on various construction related topics to students in the construction program at Bossier Parish Community College in Northwest Louisiana. Each class has received an overview of Shreve Land's real-life application of ProCore software to project management. Most recently, Shreve Land staff has also introduced students to the use of LEAN Construction Principles and the Last Planner System scheduling method.
As Shreve Land professionals present the latest trends, students see the challenges that the industry faces, and gain insight on techniques to assess and solve these challenges. "Students study the construction course work throughout the semester, but their perspective of the coursework changes as they are able to interact with local specialists in the industry. Students gravitate to the topics presented by the guests that often address technology and innovative principles," says Instructor Mark Jusselin.
Not only do the students benefit from the opportunity to listen to the guest speakers, but the professionals themselves find great satisfaction in the opportunity to share with the students. "Our own thoughts about how and why Shreve Land does what it does are tested and refined by speaking about them publicly, and the students contribute to the learning process by asking meaningful questions," notes Project Manager Jason Reeves.
In addition to speaking to classes in the Construction Department, Shreve Land has participated in Construction Advisory Council meetings. Shreve Land welcomes these opportunities to engage with the construction workforce of the future, enhancing the learning experience and inspiring students with best practices from the field.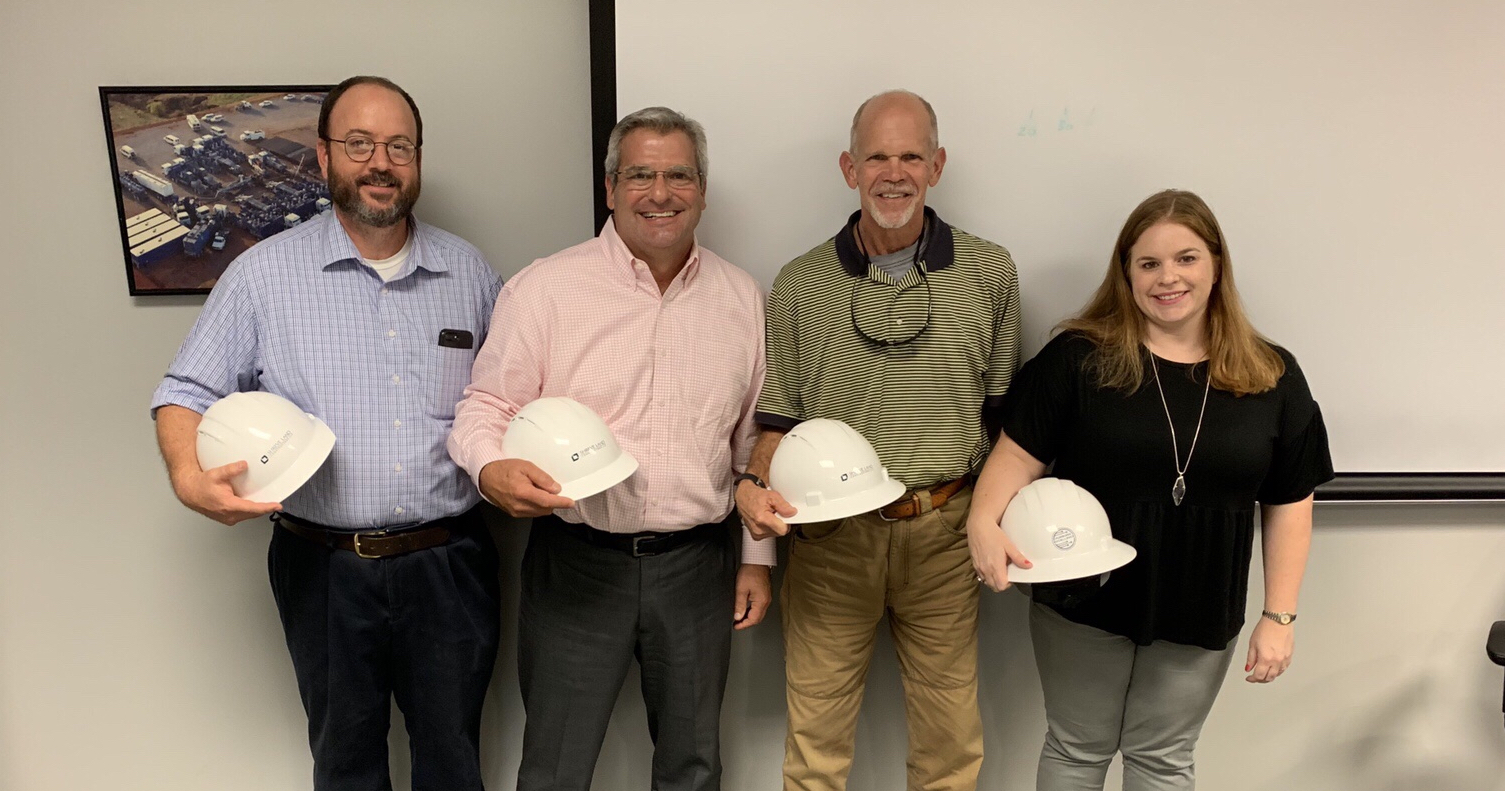 [Left to Right] Project Manager Jason Reeves, President Carl Bantle, Instructor Mark Jusselin, Project Manager Assistant Debra Williams